How will you earn your degree?
You have the drive, and we have the support to get you there!
From the moment you step on campus, our friendly, student-focused faculty and staff surround you with flexible academic resources and opportunities. Here are some of the most important programs that are available to freshmen and more experienced undergraduate students.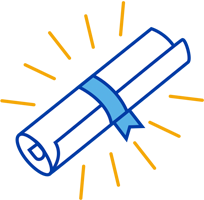 Success Programs
We have five programs across all three of our Chicago locations that will provide you with the tools to navigate your transition to college,  identify financial aid opportunities and build your skills as a student.  Once you are admitted to Northeastern, we will work with you to determine which program is the best fit for you.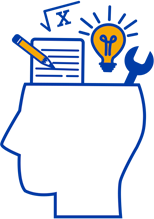 First-Year Experience
Building a strong foundation in your first year of college is key to your success.  Northeastern encourages freshman to take one First-Year Experience course that reinforces the skills, tools and knowledge you need to make a successful transition into college.  Your options include courses in the arts, sciences, business and more!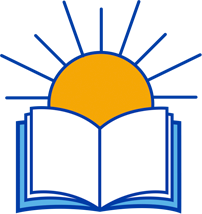 Summer Bridge
Don't wait until the fall to get started!  Summer Bridge consists of four separate programs that offer students the opportunity to take summer classes in areas such as English, Math, Computer Science and Urban Health and Wellness.  Participating in one of these optional programs will help you become more familiar with Northeastern and build your confidence before you begin the fall semester.  Even better - all of the programs are free. 
Advising Center
The Advising Center provides students with the information, guidance and support they need to make informed decisions about their academic path.  Our advisors walk you through your educational options, degree requirements and additional resources that will smooth your path to a college degree. 
Learning Success Center
Even Northeastern's highest achieving students need a little boost now and then.  The Learning Success Center provides student-to-student tutoring for individuals and groups in writing, math and other general education areas.  Our carefully selected student tutors also provide helpful tips for taking notes, reading text books and taking tests. 
"
KATHY REYES HERNANDEZ, COMPUTER SCIENCE MAJOR
 
The Google [Summer Bridge] program was an invaluable experience because not only did it expand my technical skills, but it also allowed me to develop relationships with Northeastern instructors and classmates."